Art & Interior Decór
We manufacture | We resource | We project manage | We install
Well-considered Art & Interior Decór are often the defining features of successful interiors.
In the highly competitive world of hospitality, a venue can stand out from its competitors with Art that tells a story, entertains the customer and grabs the imagination.
In commercial venues, meaningful art is increasingly being used to provide an environment in keeping with brand messaging and creating spaces that truly elevate the customer experience.
Our Managing Director & Creative Director have between them, over 35 years of experience designing, sourcing, manufacturing, project management and installation of a wide range of Art & Interior Decór. As a client you can determine to what extent you need us. Our team consists of approachable, highly talented individuals, including qualified Graphic Designers, Interior Designers, Product Designers, Master Framers, Joiners, Wood Carvers, Laser Cutters, Artists and craftspeople who are incredibly passionate about the work we do.
Our art Consultancy near Manchester has been providing art and interior décor for cruise ships, international hotel brands, boutique restaurants, and public houses for over sixteen years. Over eighty percent of our business is repeat business from clients we have worked with since our beginning, many of whom we work with as part of their team because they know they can count on us to come through for them in terms of design, delivery and end result. 
Based in the heart of Cheshire, we travel both nationwide and internationally to deliver solutions to our clients. Our initial consultations are free of charge, and whether you have strong ideas about the direction you want to take with a scheme, or you are looking for a more consultative approach, we are always happy to discuss your requirements. Our website shows the breadth of work we are able to undertake, whether you need large-scale art installations or cleverly curated smaller collections, our team is on hand to assist you.
For a personal service and to speak directly to our Managing Director Lyndsey Markland-Clay you can call 01625 574974 or visit our contact page to send an email enquiry.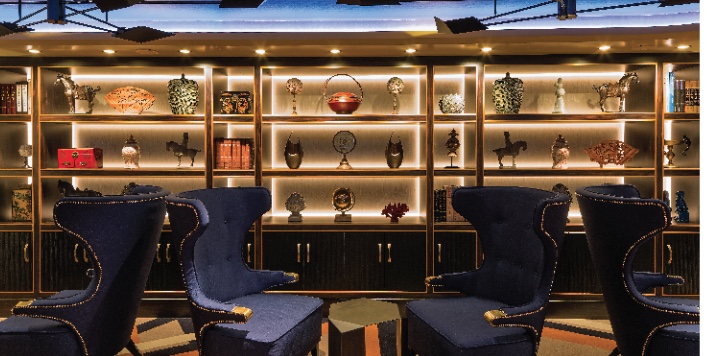 Art Consultancy near Manchester for Hotels, Pubs and Cruise Ships